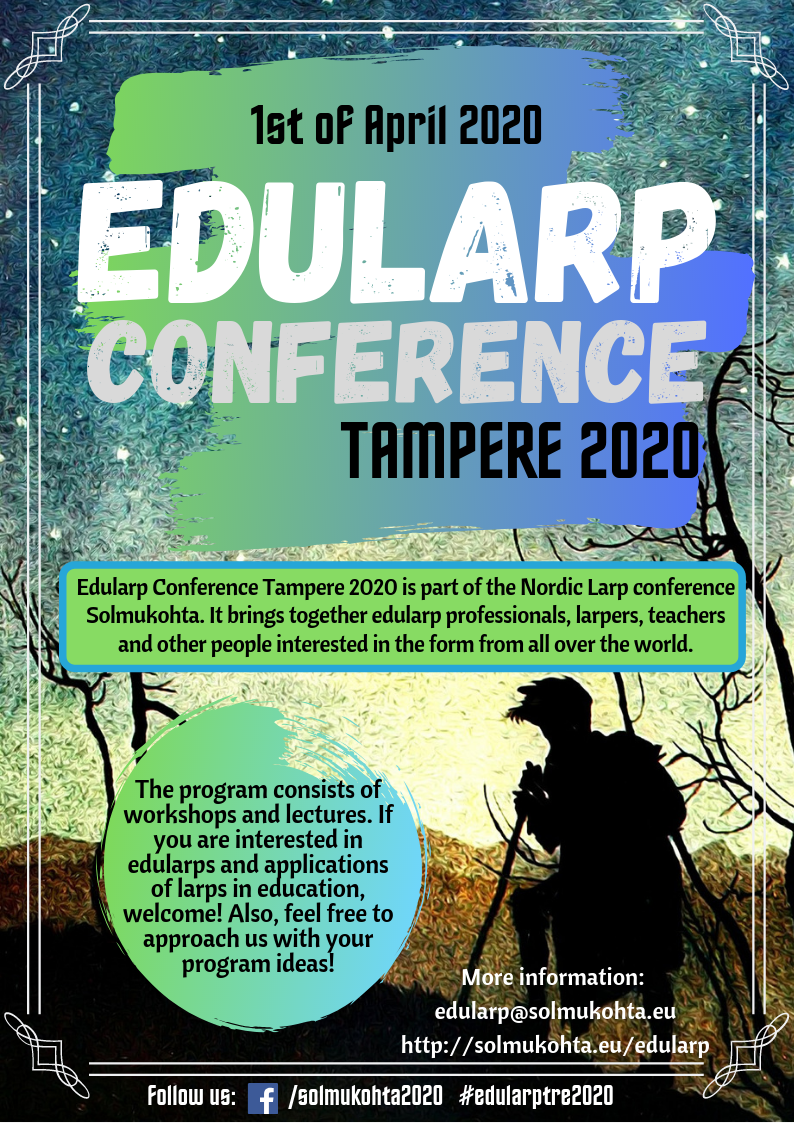 Edularp Conference Tampere April 1st 2020
Edularp Conference Tampere 2020 is part of the Nordic Larp conference Solmukohta. It brings together edularp professionals, larpers, teachers and other people interested in the form from all over the world.
The program consists of workshops, discussions and lectures. If you are interested in edularps and applications of larps in education, welcome!
The conference takes place at Tampere University, on Wednesday the 1st of April. The event is held right before the Solmukohta 2020 conference and it's organized together with the Growing Mind research hub.
More information:
edularp@solmukohta.eu
#edularptre2020
Call for Program
We are now looking for program. Do you have research to present or do you want to host a discussion about a certain topic? Or maybe you want to tell others about an interesting edularp or demonstrate a new working method? We are looking for presentations, light workshops and discussions, but feel free to approach us with something else as well.
Please include in your pitch the following details:
The topic and content of your program item
The format of the program item (presentation / discussion / workshop / something else, what?)
The preferred length of the program item
Requirements for the program item in terms of space, equipment etc.
Your personal experience with edularps
Send us an email to the address edularp@solmukohta.eu
Please, contact us before the 5th of January 2020.