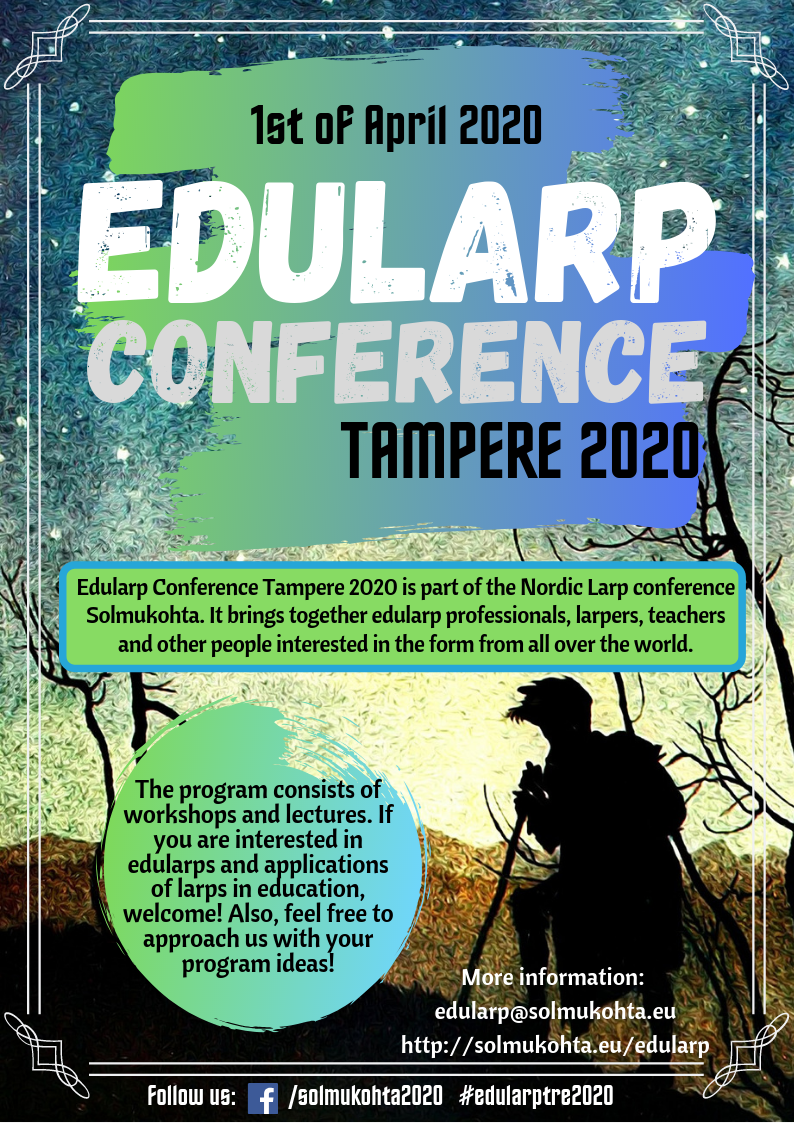 Edularp Conference Tampere April 1st 2020
Edularp Conference Tampere 2020 is part of the Nordic Larp conference Solmukohta. It brings together edularp professionals, larpers, teachers and other people interestered in the form all over the world.
The program consists of workshops and lectures. If you are interested in edularps and applications of larps in education, welcome! Also, feel free to approach us with your program ideas!
More information:
edularp@solmukohta.eu
#edularptre2020